Building Leaders of All Ages Through Traditional Martial Arts
Develop your self-confidence, character, leadership, and fitness. Learn Taekwon-do and other martial arts in an environment of mutual support, respect, and community.
Partnering with area schools and other community institutions, Connelly's offers classes for all ages, needs, and skill-levels in the Chicagoland and Evanston area.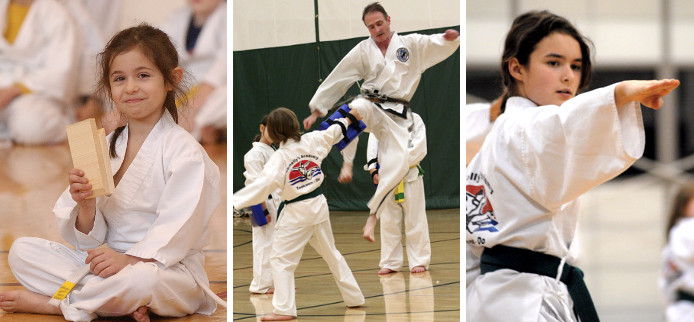 Schedule a Free Trial Lesson
Contact us to find a location/class that's just right for you.
Latest News
PROMOTION/RANK ADVANCEMENT DEMONSTRATION
Sunday, February 28, 2016, 1:00 pm
The Levy Center, 300 Dodge Ave., Evanston, IL 60202
Visit the Promotion Tests page to find out more about promotion/rank advancement testing.

***************************
MARTIAL ARTS SUMMER CAMP 2016
Regular Camp, Full and Half Days
June 13th through August 5th
Visit the Summer Camp page to download a paper registration form.
***************************
LINK TO ALL ONLINE REGISTRATIONS
SCHOOL PROGRAMS, PROMOTION TESTS AND WORKSHOPS
***************************
Have a Birthday Coming Up?
Ask us about having a "Martial Art" birthday party.
Our Blog is Up - Check Out the News from New York
Post-Black-Belt-Test Thoughts from Master Eisenstein
Ongoing Classes at My Gym Skokie
Thursdays, 4:50 - 5:50 pm
Ages 4 - 8
Click Here to Register
***************************
Refund Policy
ORDER A UNIFORM
ORDER NOW
Leadership in Action Goals
What People Are Saying About Connelly's Academy
"…it has increased his confidence and self-esteem considerably…"
My son is a 2-year veteran of this program, loves it, and has benefited from it immeasurably. The art, concentration, discipline and exercise has been fabulous for him — it has increased his confidence and self-esteem considerably. He is passionate about the philosophy and skills he's learned is wants to be a student of this discipline for a long time. Connelly Academy and Mr. Peeples (the instructor) have offered nothing but consistent, well-organised and overall top-notch program.
– Debra